… in a world that valued musicianship above showing off, Lisa Smirnova would be a household name.
The Spectator | October 14, 2017, Damien Thompson
… with the vivid, mesmerising Smirnova (please, someone, bring her back quickly!). 
Arts Desk | October 10, 2017, Jessica Duchen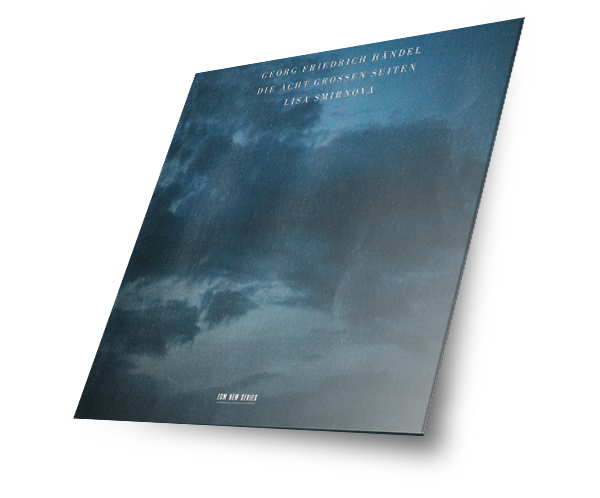 G.F. Händel, The Eight Great Suites
… Ms. Smirnova joyfully communicates her passion for these works and makes a vibrant case for the music to be performed on the modern piano.
New York Times | September 28, 2012, Vivien Schweitzer
Smirnova shows what we – and most pianists – have been missing, for she paints the gigues, fugues and sarabandes with such spirit and wit that it's impossible not to be won over by their joy and sophistication, especially when subjected to what Smirnova calls the "timbral potential" of the modern concert grand…
Fincancial Times | Februar 18, 2012, Andrew Clark
… Lisa Smirnova, a Russian-born pianist, gives a big boost to these works with this outstanding recording of Handel's first set of keyboard suites, published in 1720. She has, in a way, squared the circle: coloring the music in a way that can only be done on a modern piano without losing the air and transparency that period instruments impart.
The result is a set of performances that exude energy and charm… . Everything sparkled, from gloriously even trills that begin the Second Suite to the famous variations on "harmonious Blacksmith" that end the Fifth… . The evidence of her devotion is everywhere.
The Boston Globe | July 16, 2012, David Weininger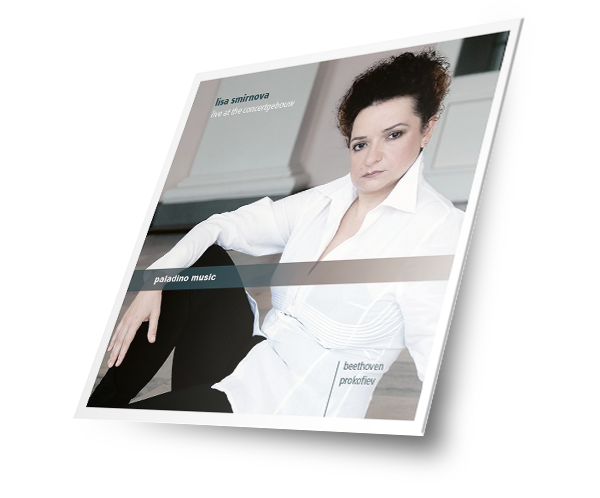 Live at the Concertgebouw: Prokofiev/Beethoven – Paladino Music PMR0077
… a performance almost unique in its own more epic way, allowing it to stand with the many other fine accounts by Buchbinder, Barenboim, Brendel, Schnabel and scores of others.
Classical.net | May 2017, Robert Cummings
…She plays the Suites in an order of her own…
Grammophon | March 2012, Jeremy Nicholas
Some authenticists always raise their nose at harpsichord music on piano, but Smirnovas deeply lyrical, holistic interpretation make for the sort of entrancing experience that one wants to return to over and over again.
Listen Music Magazine | 2012
… Lisa Smirnova combined a special sound with deep feeling and great expression. The native of Russia, who resides in Vienna, virtually lives her art – also visible to every listener. She becomes one with her music. Congenially, she unites the eastern and western piano schools and has also adopted Friedrich Gulda's motto: "Play every tone as if it were your life."
Dithmarschen Landeszeitung | July 1, 2017, Andreas Guballa
Purists will certainly need to take the Eight Great Suites on Smirnova's terms. Although she engages with period practice (pianist and early keyboard specialist Robert Levin was one of her teachers), she's no slave to it, producing something unapologetically pianistic and sometimes anachronistic here.
BBC Music Magazine | January 2012
"This performance was the proverbial calling card of a great Mozart pianist, for whom younger generations must embark on a long search…"
Rhein-Neckar Zeitung | October 2016, Klaus Roß
"Lisa Smirnova knows her Bach like no other and plays with an ecstatic devotion…"
The New Listener | March 22, 2017, Oliver Fraenzke
"As if Emil Gilels and Sviatoslav Richter had been resurrected… The vivid, powerful performance of the exceptional Moscow-born pianist was characterized by unswerving suspense and a completely elastic balance between sound and energy…"
Kleine Zeitung | July 28, 2010, Herbert Schranz
"… Lisa Smirnova is a shining light in the pianist heavens … and her unpretentious nature full of loving humanity is inspiring …"
Schwarzwälder Bote | March 2009, Karinsberg-Kotterba
EUROPE
Christiane Gonzalez Mayoral
Künstlermanagement
Krummgasse 14/8,
1030 Vienna / Austria
phone: +43 (676) 646 47 05
office@mayoral-artists.com